PCT 2015 Day 149: Almost There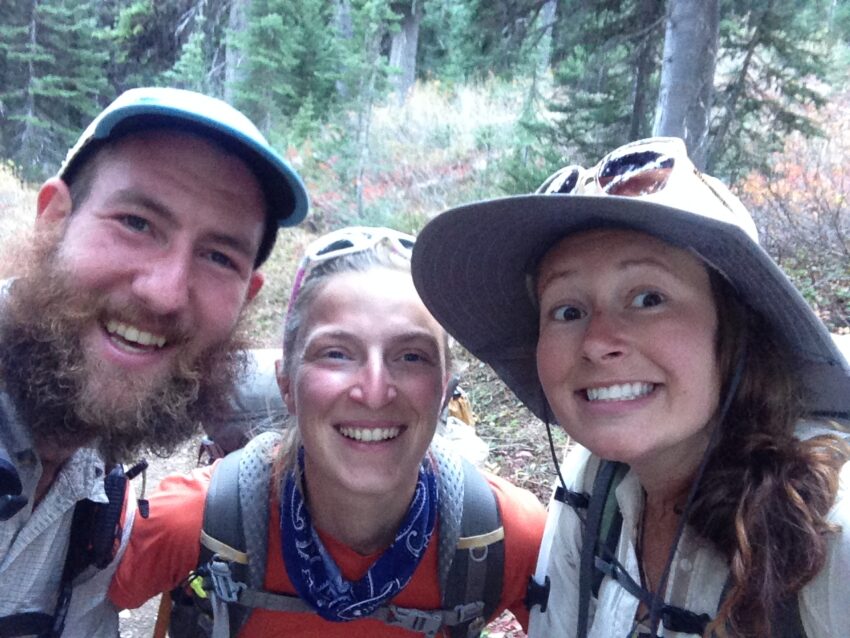 Start: 2,619.0
End: 2,644.0
Miles: 25
Camp: Just before Woody Pass
Almost immediately out of the campsite the trail narrowed back to a ribbon along the steep side of the mountain. We met a deer eager to avoid the rocks and gradient and using the trail to find breakfast. He was entirely unfazed by hikers, continuing to munch on the trees as we approached. It took a few yards of following him down the trail before he took the high road and started picking his way up the slope.
Early on we also came across Rebo's gang. Of course we heard them before we saw them, Rebo's explanation being "we've hiked 2,600 miles, we're excited". I suppose everyone enjoys the wilderness in their own way.
By mid-morning we had arrived at Harts Pass, the last place the trail crosses a road before reaching Canada. The road access means that anyone not crossing the border into Canada hikes back 20 miles to Harts Pass after reaching the northern terminus of the trail to be able to get to town. Thankfully I've got a permit to enter Canada so it's only 8 miles of hiking after reaching the end of the trail, rather than 20. Despite this extra mileage, we passed quite a few hikers heading southbound once we passed Harts Pass. Fancy Feet was amongst them and it was great to congratulate her and take a few pictures!
At the end of the day we had a short downhill section to a stream we needed to get water from before a steep climb up to Woody Pass. Moving across the slope down the hill, we could see down to the valley floor and assumed the trail went down there. Of course the PCT had other ideas. After we had stopped at what we thought was an earlier water source to take advantage of a handy stream which was easy to collect from, the trail turned sharply uphill. If we hadn't stopped, assuming we would hit more water towards the valley floor, we'd have had to backtrack back down the hill.
We stopped for the night just before the pass, on a plateau above the trail facing out over the valley. The last night in the USA should at least have a view.