PCT 2015 Day 146: Hanging Out at the Ranch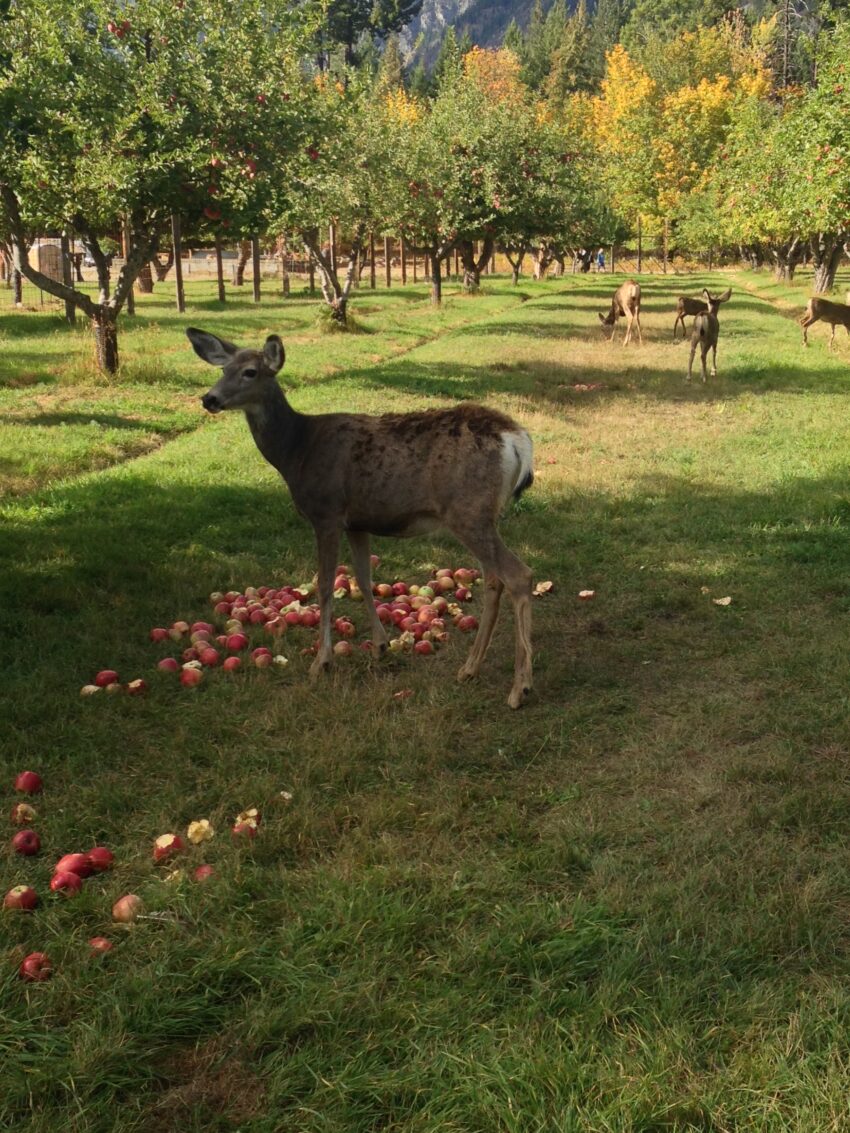 Start: 2,574.6
End: 2,574.6
Miles: 0
Camp: Stehekin Valley Ranch
Today was a zero day for me – I'd arrived at High Bridge more than a day earlier than I'd expected and Chug wasn't arriving on the ferry from Chelan until around lunchtime today. I made the most of the great food at the ranch, and hung around in the upstairs common room doing a jigsaw puzzle and reading some of the books they had there.
When Chug arrived, we planned to take a trip to the bakery. The ranch shuttle had already left, and the next one wouldn't get to the bakery before it closed, so we asked to tag along with the riding group I had dinner with last night – Colleen and her friends were borrowing the ranch's bus to visit various places in the Stehekin Valley. We stopped at Stehekin Landing and Rainbow Falls, and then paid a visit to the Buckner Orchard. This is now owned by the National Park Service and we could wander round picking and eating apples. Deer roamed by now and then, more interested in the fallen apples than us. We sampled Red and Common Delicious, Roma, Gala and Winesap apples and took some to pack out for lunches.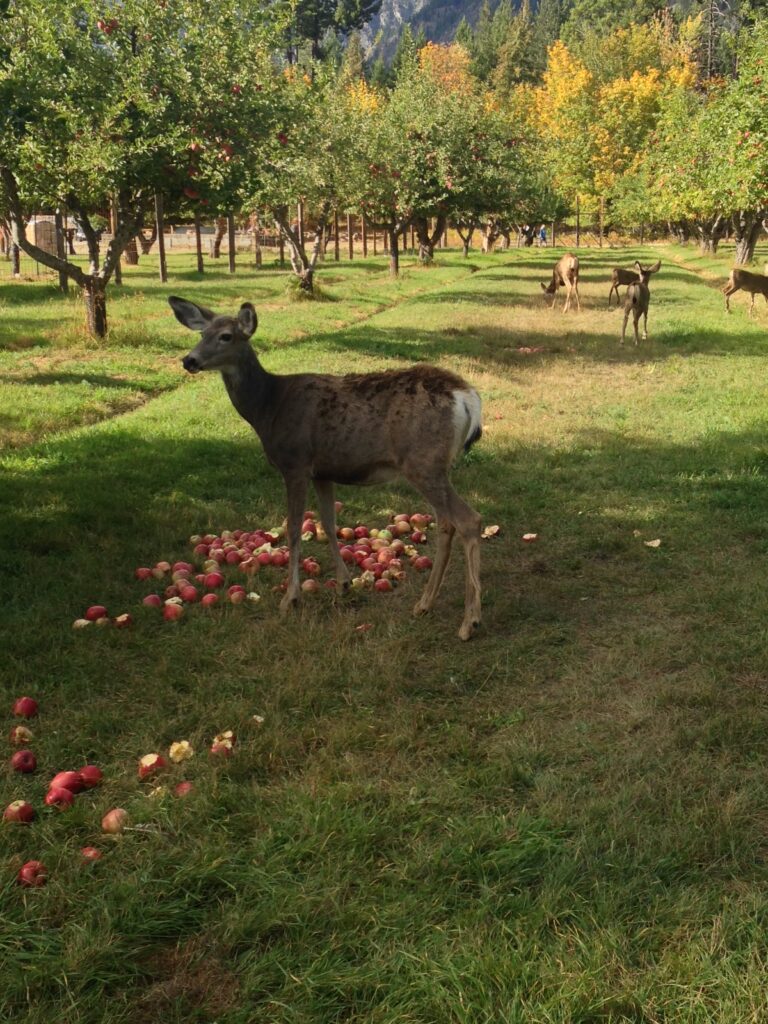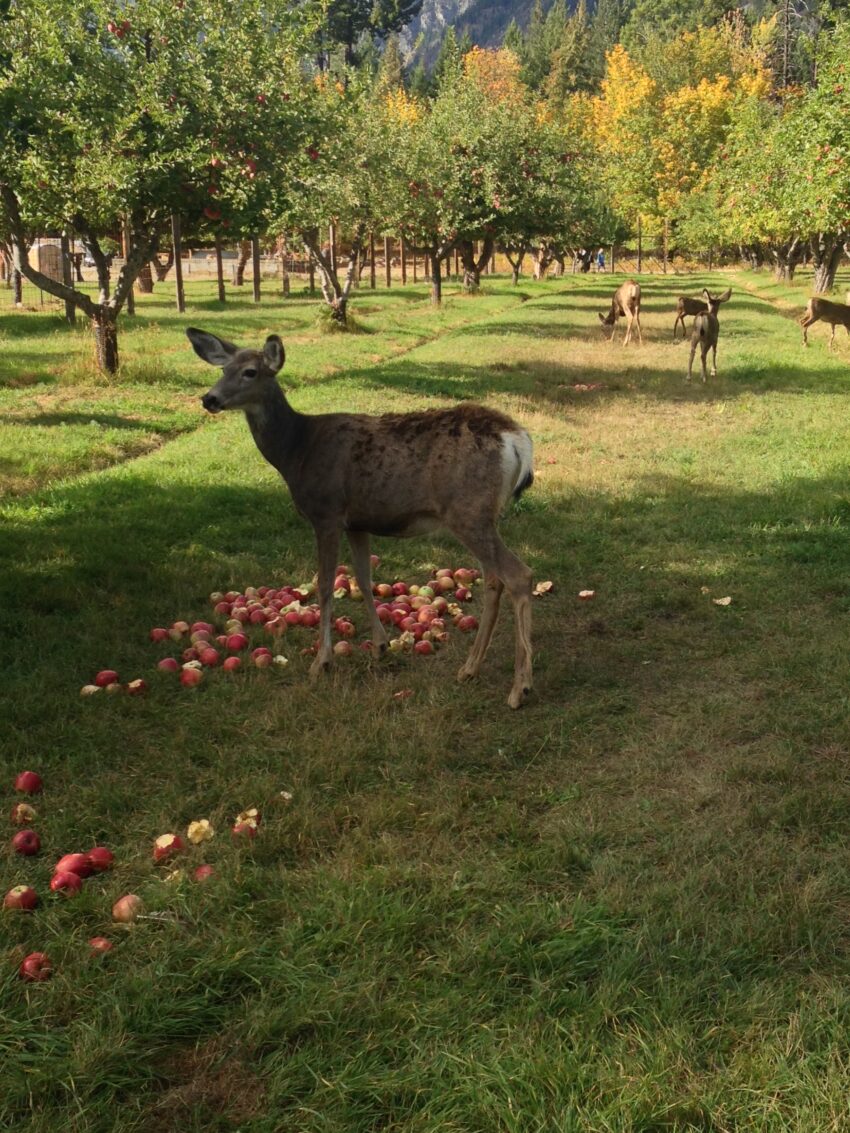 We also called at the renowned bakery where I bought pizzas and a filled croissant for luxury lunches in the last days before Canada. And a lemon tart slice to enjoy outside on a bench in the sun. Why not?