Circus School: Home Straight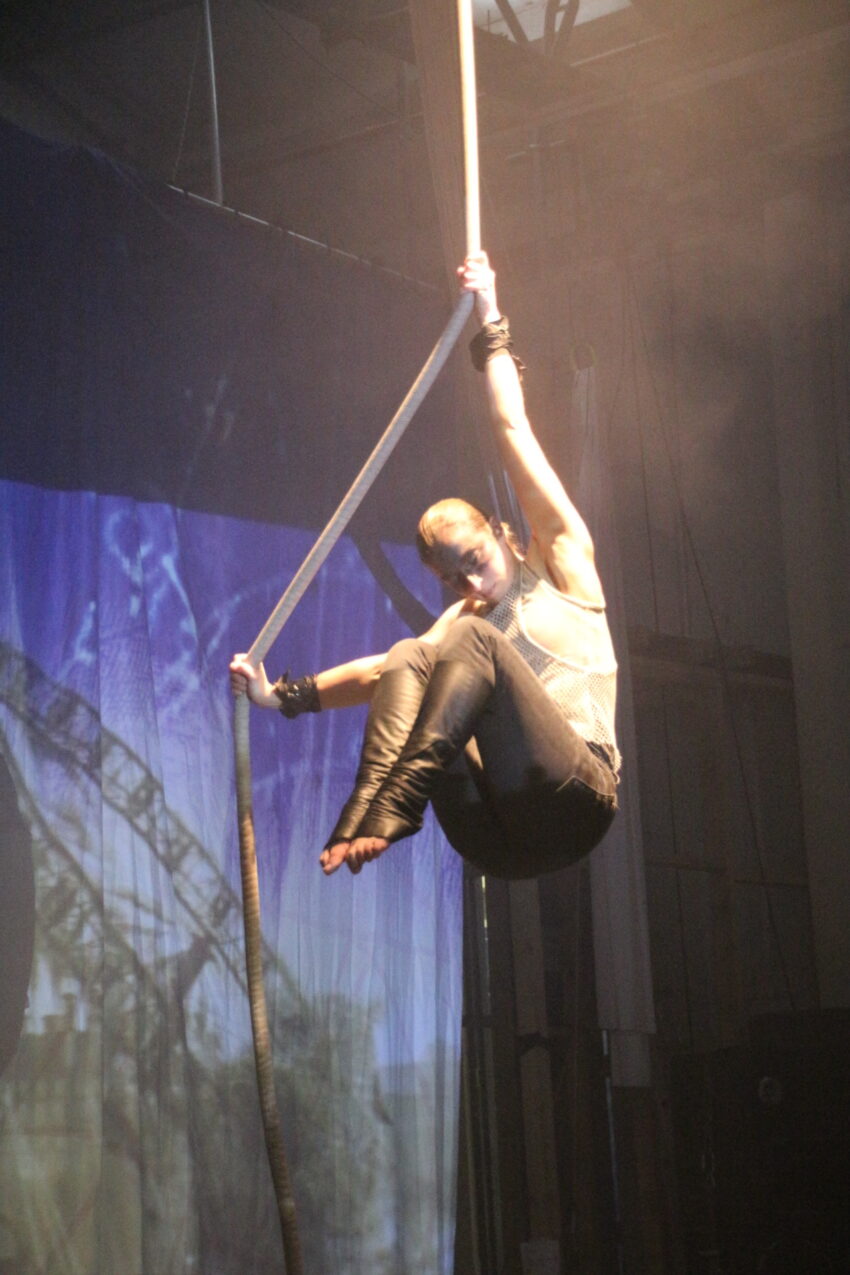 I confess I didn't make all that many notes during the final weeks of circus school. We truly entered show development mode and every spare hour was spent on marketing, costume making, makeup, music, lighting. And being injured again. But I was determined to perform!
We did manage to get to the park during one sunny weekend though, and took our juggling props, slackline, yoga mats and did acro and entertained the other park-goers with our ridiculous antics!
In the end, there were a couple of all-nighters spent on lighting and staging, but the shows on both nights went off largely hitch-free. I even took enough painkillers to make it all the way through a dumbed-down version of my act that I could manage with the injury. My classmates did themselves so so proud with acts ranging from a cardboard rocket and a trapeze-performing astronaut, to a clown on a hoop. Go team!